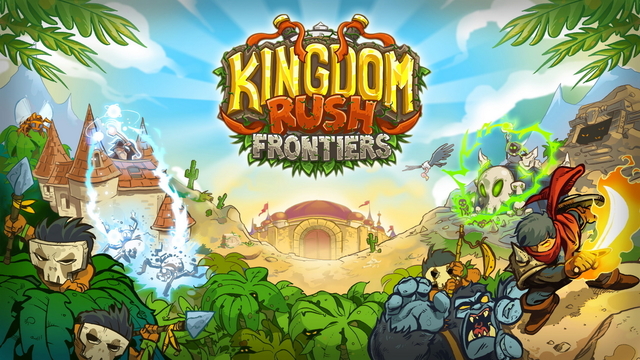 Today, there is no point in talking about the genre of tower defense. Games on the topic released an incredible number, most of them - medium quality. But pleasant exceptions happen. Today we are dealing with the continuation (in truth, more like an add-on)
Kingdom Rush
, which had the subtitle
Frontiers
. What happened with the towers, disassemblies, mummies and assassins came out - you will know right now.
We will not linger on long and scrupulous comparisons of the continuation with the original. If you immediately
start Kingdom Rush Frontiers
, then nothing, in principle, do not miss it. There are your fortifications-towers, but there are whole waves of small and big scoundrels, whose purpose is very clear and simple - to break through the defenses and make your way to the rear. Everything else - the accompanying
details
, on the layout of which depends on the final opinion about the game. So, here everything is in order.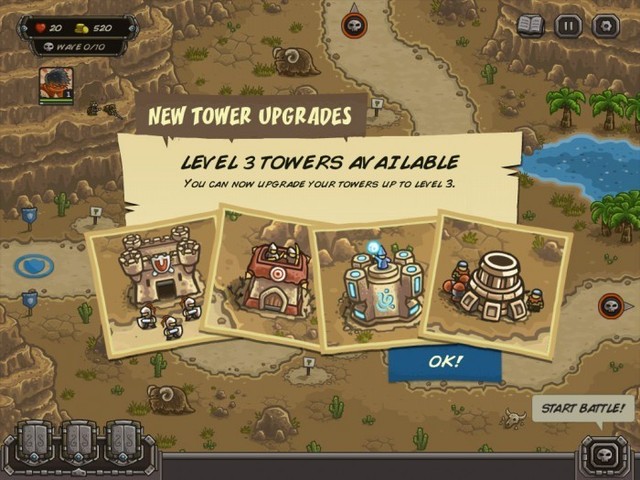 There are four types of
towers
with different troops. Archery, "bombermen", mages and assassins are going to fight off the conquerors' currents. At first, when it is not necessary to talk about multi-stage "upgrades", the battle is rather sluggish. AI understands that your abilities are far from being explored, so it does not weigh heavily. But as the "pumping" of defensive structures, the positions of the
virtual
enemy are also strengthened. There are fast "units", tenacious louts, biting scorpions and other "terminators", which naturally come out of the bushes, sweeping everything in its path. Everyone and strive to break through the defense and
make your way
to your protagonist.
Yes, without a centric character in the
game
in any way. He also freely moves on the map, covering the weakened sections of the front with his mighty torso, and he does not forget about the "main exit" through which all streams of enemies try to pass. In general, irreplaceable. Regularly reborn and carries a
game
fierce power - remember your main defender. The "pumping" of
defense towers
-turrets involves an increase in the rate of fire of archers, the "accuracy" of the rupture of bombs and the conversion of "green" fighters into ultimatum and fearless ninjas.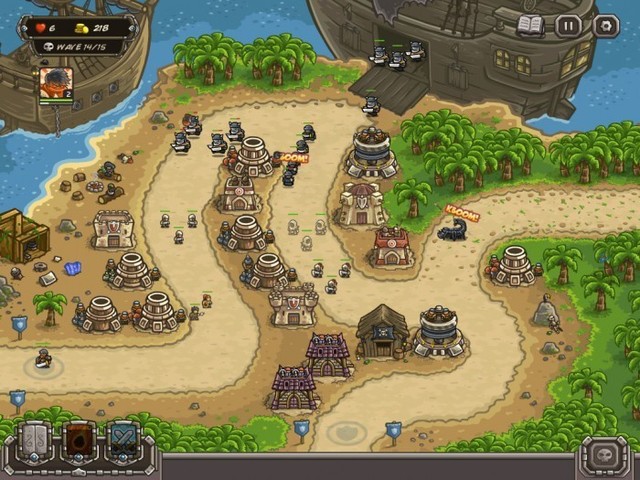 Improvements and various lotions for the hero are bought for crystals, which periodically fall out of the defeated carcasses. But the found
good
is enough for a minimal set. Do you want something exclusive? Spread your money. After passing each level of
Kingdom Rush Frontiers
, you will receive healing sprouts of happiness. They can be exchanged for important "
upgrades
" for their own "units". Only
here
the number of issued asterisks directly depends on how you just fought for fifteen rounds. If you missed
too many
invaders - get one star and minimal opportunities.
Kingdom Rush Frontiers
- very high-quality
tower defense
, in which the gameplay does not bother even the most difficult, final waves. An excellent choice for fans of the genre.
Pros:
a unique visual series; multi-level gameplay, which tightens; rich opportunities for "pumping".
Cons:
at high
game levels
of complexity without the "Donate" will be very tight.